Tank monument Sherman at Beffe
No More War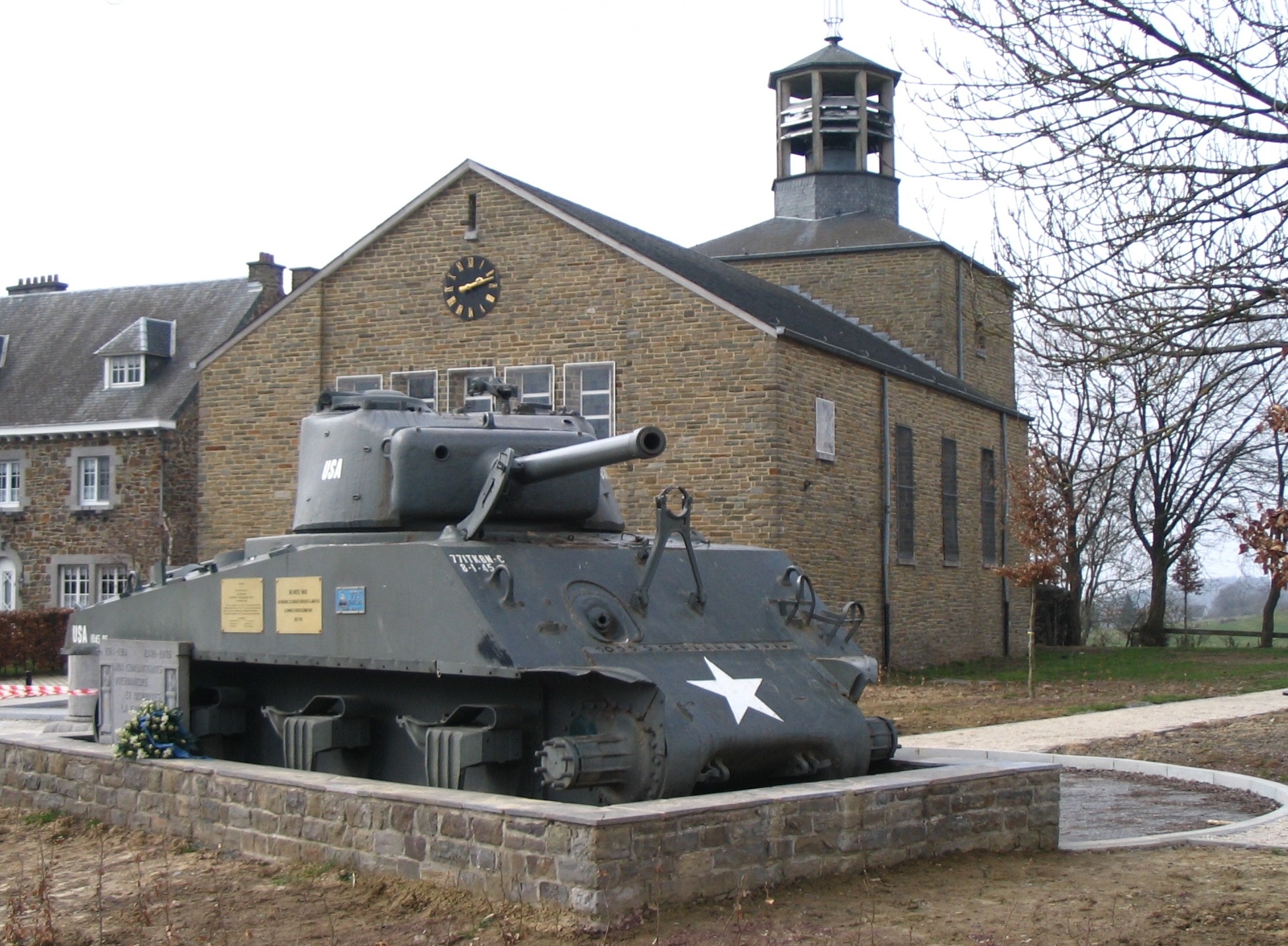 Task force Hogan
 This Sherman tank is located in front of the church of the village Beffe in Belgium. In 1984 this monument was erected by the municipality of Rendeux. The tank has a plaquette attached to the side:
NO MORE WAR
To the American people, those brave liberators of January 1945
The municipality of Rendeux is thankful
July 1985
Another plaque is in dedicated to Taskforce Hogan.
This Sherman is a M4A3 76(W).
Tank Info
Sherman tank
Sous-le-Tonan 3
6987
Rendeux
Belgium